3 art spots to see in Milano, Italy
Together let's discover 3 art spots to see in Milano, Italy, with amazing contemporary art, great architecture and what not-to-miss.
This way you can leave the crowds in Roma, Florence or Venice.
PAC – Padiglione d'Arte Contemporaneo
Let's start in the city's center, with a very easily accessible exhibition space. Make sure you check their website beforehand to see what's on. The space is a historical building which has been renovated and given an original open architecture.
I was lucky to see a very impactful exhibition "LET TRUTH BE, THOUGH THE WORLD PERISH" Tania Bruguera.
I have rarely seen exhibitions dedicated almost entirely to performances it was a very profound experience.
We could walk into different rooms where a performer was staying and activated the piece. This kind of medium is not always easy to connect with, especially on very dark and hard topics such as immigration, deportation and history. But it was the case there, thanks to the organization of the space, the great staff who took the time to talk with us and the easy to read and understand exhibition documents.
Fondazione Prada & Osservatorio
Hard to talk about Milano without talking about Prada!
The famous fashion house has two locations to see art : a must-see art foundation on the outskirts of the city and a smaller size gallery in the center.
You can do both in one day if you have the energy, both of them close at 8pm which gives you plenty of time and you can get a combined ticket. The foundation is about 25-30 min by public transport from the Duomo, however if you only take the tram prepare to then walk 15 minutes to reach the museum. The architecture is of course amazing with several buildings housing temporary and permanent exhibitions, a cinema, a restaurant and a very cute, original café, designed by Wes Anderson. So definitely have a coffee break there! If you can book your ticket in advance, arrive early and, of course, avoid the weekends.
When you go make sure to :
– have a cappuccino at the Bar Luce café designed by Wes Anderson
– check the Haunted House a second location of the foundation which hosts permanent installations by Robert Gobert and Louise Bourgeois.
Jeff Koons, "Tulips", 1194
Walter De Maria, "Bel air trilogy", 2000-11
Stay in Naviglio, the cutest neighborhood of Milano.
Perfect way to end a day of touring museum go have a drink and some food by the river. Have a spritz for me!
Pirelli HangarBicocca
An industrial plant turned into an art museum

And it is free! You can see permanent installations such as the impressive one by Anselm Kieffer and temporary exhibitions as well. You can learn more about this piece of industrial heritage on the foundation's website. My advice is go in the morning and have lunch there because the restaurant is amazing!
Just as the Prada Foundation, book in advance if you can!
Cerith Wyn Evans, "….the Illuminating Gas", 2020
Anselm Kiefer, "The Seven Heavenly Palaces 2004-2015", permanent installation
Fausto Melotti, "La Sequenza", 1981
Bonus: Church of Saint Mary of the Announcement – Dan Flavin
A contemporary art church

Unfortunately I did not see this one, which gives me a good reason to go back! You can see inside the church a site-specific artwork by the artist with multiple colored lights. Please be considerate as this building is not a museum but a place of cult.

Santa Maria Annunciata in Chiesa Rossa Open everyday (4-7pm)
26 min from Duomo
During your trip keep one day to enjoy Lake Como, not to see art, just the lake, the funicular and get lost in the streets of the city. Worth it!
(40 min by train from Milano station).
PAC – Padiglione d'arte Contemporaneo
Entrance fee 8€
Closed on Monday
In front of Giardini Indro Montanelli, a nice park, perfect for a stroll in the sun
Prada
Admission for the two locations 15€
(within 14 days)
Closed on Tuesday
Foundation 25-30 min from the Duomo
Osservatorio 2 min from the Duomo (walking)
Cappuccino at Bar Luce
Pirelli Hangar Bicocca
Admission is Free!
Closed Monday-Tuesday-Wednesday
30 min from Duomo
Eat at the museum's restaurant, food is amazing.
If this is not enough art for you plan your trip during miart the Milano Art Fair! (usually in April)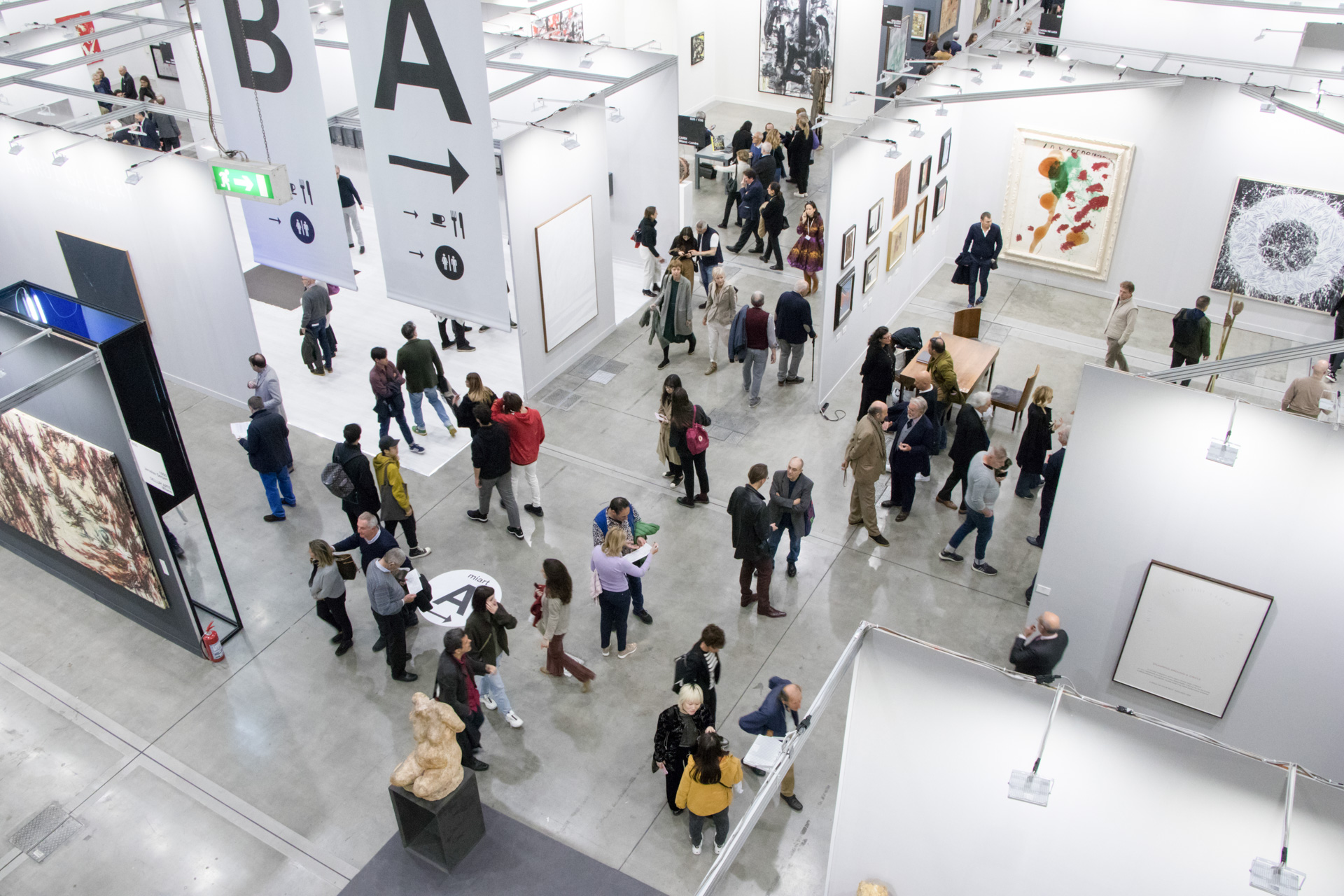 ---
Check out the Google Map
with all of my spots in Milano: art places, cafés and more!
---
Already a subscriber?
If you have signed up to my newsletter and received the maps' password.
Share me 🙂